The interest towards self quantifications seems to be in a huge rise in Finland. The first Quantified Self meetup in Finland was organized by Jari Råglund and Tommi opas in May 2012, but the movement has really taken off during the last few months. The first large event organizing by Quantified Self & Biohacking Finland gathered 100+ people at Trainers' House on 10th June. Have a look at the interview of Jari Sarasvuo (founder of Trainers' House Plc) and Mikko Ikola and Teemu Arina (co-founders of Quantified Self & Biohacking Finland).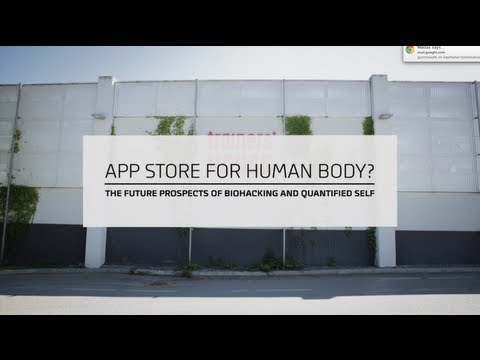 We approached the movement more holistically, and invited people from many different professions such as engineers, entrepreneurs, medical doctors and psychologists. This cross-disciplinary discussion made the atmosphere magical. The event was covered by the largest news paper in Finland (Helsingin Sanomat) with a cover story. Also, thanks to KICK Network for video interviews.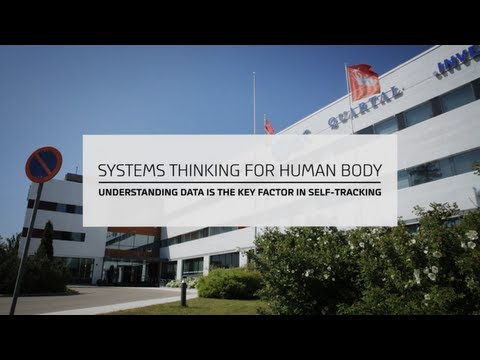 It was a pleasure to have the most respected thought leaders from Finland delivering keynote presentation about their own field of profession related to QS and biohacking. We will later release the presentation videos through this blog:
Teemu Arina and Mikko Ikola: Welcome to the world of optimized performance
Jari Sarasvuo: Words from host of the venue
Teemu Arina: Measuring yourself: Quantified Self and Biohacking
MD Olli Sovijärvi: Integral life: How to avoid degenerative diseases to live forever!
Chris Dancy: The World's Most Quantified Man
Lari Laurikkala: Baby I'm on Shoorms, Towards optimal performance with medical mushrooms
We had also invited companies in the field of Quantified Self in Finland to take part in the event. Between the presentations there were Show'n'tell stands from over ten different companies. There is exceptionally many companies in the field of QS and Biohacking in Finland. Considerable amount of them are born-global targeting markets also outside Finland. Have a look at the list of over 40 companies listed on our website.
We would like to especially thank Trainers' House, Beddit, BRIIM, Catchbox, CHECK, Flow Drinks, Four Sigma Foods, Greenfuel Drink, Health Puzzle, Meetin.gs, Mendor, Omegawave, Runteq, Smoothie Studio and Sports Tracker for supporting our event.
Stay tuned for the upcoming blog posts and recordings of each presentation mentioned!
@MikkoIkola
Co-founder at Quantified Self & Biohacking Finland