I'm happy to release the first recording from QS & Biohacking Finland main event on 10th June. First part is introduction to the world of self quantification and Finnish community by Teemu Arina and Mikko Ikola. Jari Sarasvuo starts at 8:50. There are also English subtitles available in YouTube settings.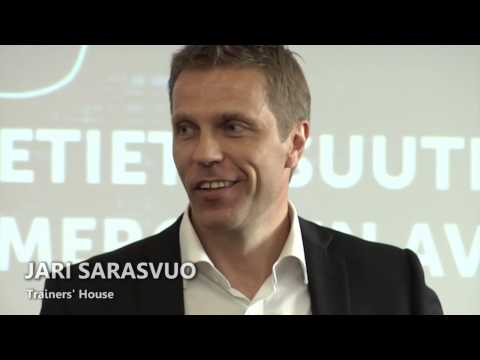 Jari gave a speech about historical context of self quantification. He explained how the urge to understand oneself through facts and numbers has been important part of his life. It all started in 1970s from the hippie movement in California. This movement involved lot of weird statements about digestion, human nutrition and improving physical condition. Jari said he had to abandon it, because it turned out to be more religion than science.
Now after few decades, Jari says, Quantified Self includes some elements of the movement he abandoned few decades ago. However, the fundament is totally different. Quantified Self is based on science, not on religion:
"Difference of religion and science can be explained with one simple relation. Religion's relation to the evidence is that religion searches evidence to strengthen its own truth. Science searches evidence to invalidate its own truth. This is the ground basis of scientific thinking."
We are grateful for Jari's support to Quantified Self & Biohacking Finland community. Jari put lot of personal effort and passion, and offered venue and food catering for every participants in the event.
Enjoy his eye-opening speech!
@MikkoIkola
Co-founder at Quantified Self & Biohacking Finland