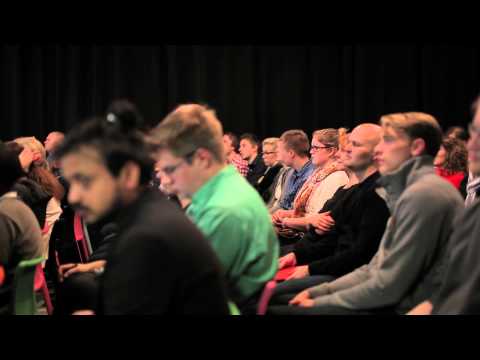 It was the second time for QSB Finland to host its main event on 5th November at Startup Sauna building. The event venue was totally packed – people full of enthusiasm. On the video above, you can have a look at the forewords by Mikko Ikola and Teemu Arina. We had a great lineup of speakers, and we'll do a separate blog post of every speaker.
To-be-posted recordings:
Mika Pantzar (National Consumer Research Centre): Measured Life: a Researcher's Point of View
Teemu Arina (Biohacker's handbook / Meetin.gs) and Lasse Leppäkorpi (Beddit): Hacking While You Sleep
Jaakko Halmetoja (nutrition specialist): Performance for the future: Stimulants vs. adaptogens
Esko Kilpi (management consultant): Metrics in Knowledge-Based Organizations
Maarten den Braber (Digital Health Strategist, Co-founder of Quantified Self Europe / Amsterdam, Co-founder Nexthealth): Conversation with the audience – Transcending Me: The Next Decade
Also, once again, huge thanks to our sponsors who were also presenting their products and services at the event. The event was made possible by Polar Electro, EIT ICT Labs, Beddit, CheckMyLevel, Hyvinvoinnin tavaratalo, Mendor, Omegawave, Rulla restaurant, Runteq, The Mind App, YOU app and Meetin.gs.
Also have a look at the meetup.com page of our event:
http://www.meetup.com/Quantified-Self-Biohacking-Finland/events/147029002/
Many thanks to CatchBox for providing throwable microphone for engaging the audience!
@MikkoIkola
Co-founder at Quantified Self & Biohacking Finland